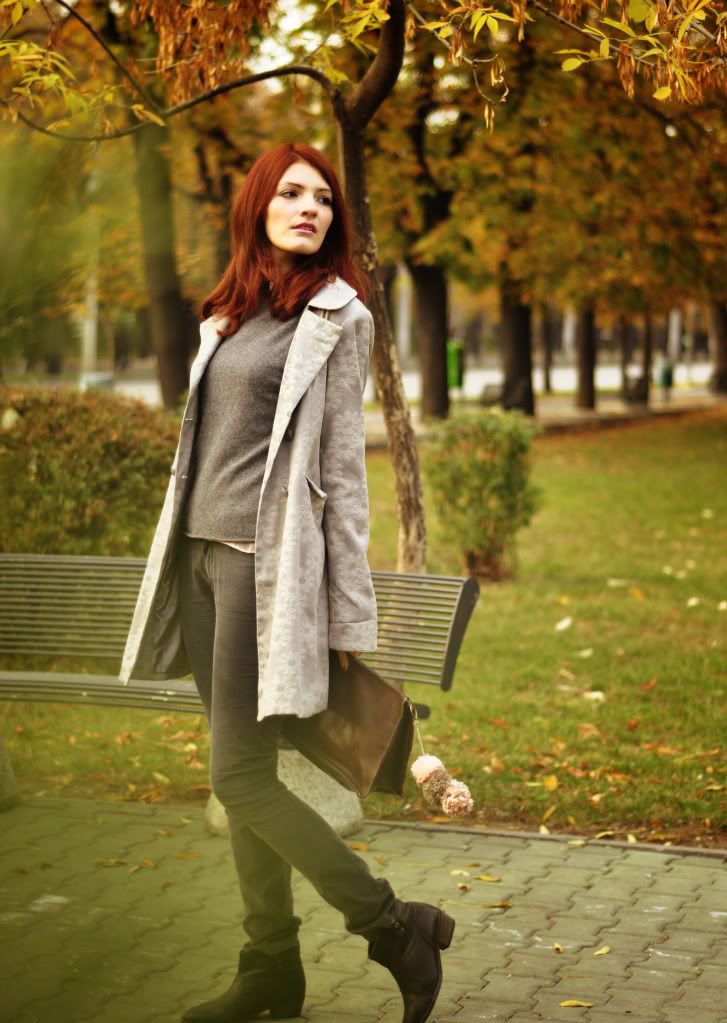 So I decided I was bored with my hair and wanted a change. Ok, it may have been more of a desperate necessity. Shorter hair/darker color for the new season. I also wanted to try a different kind of outfit, simple, monochromatic, with an androgynous touch to it. As simple as that!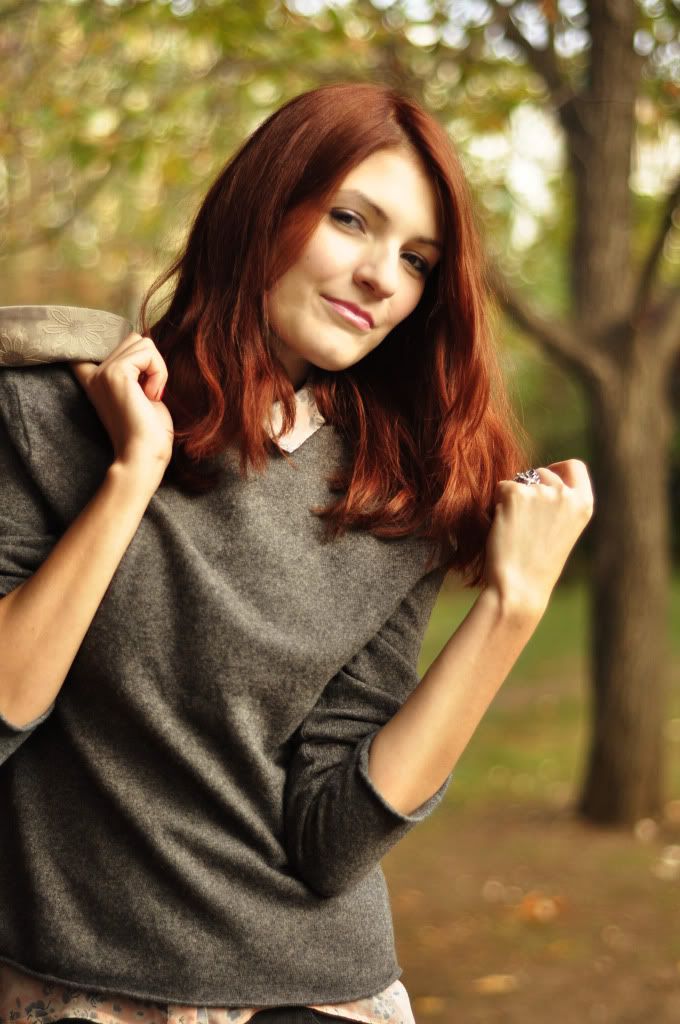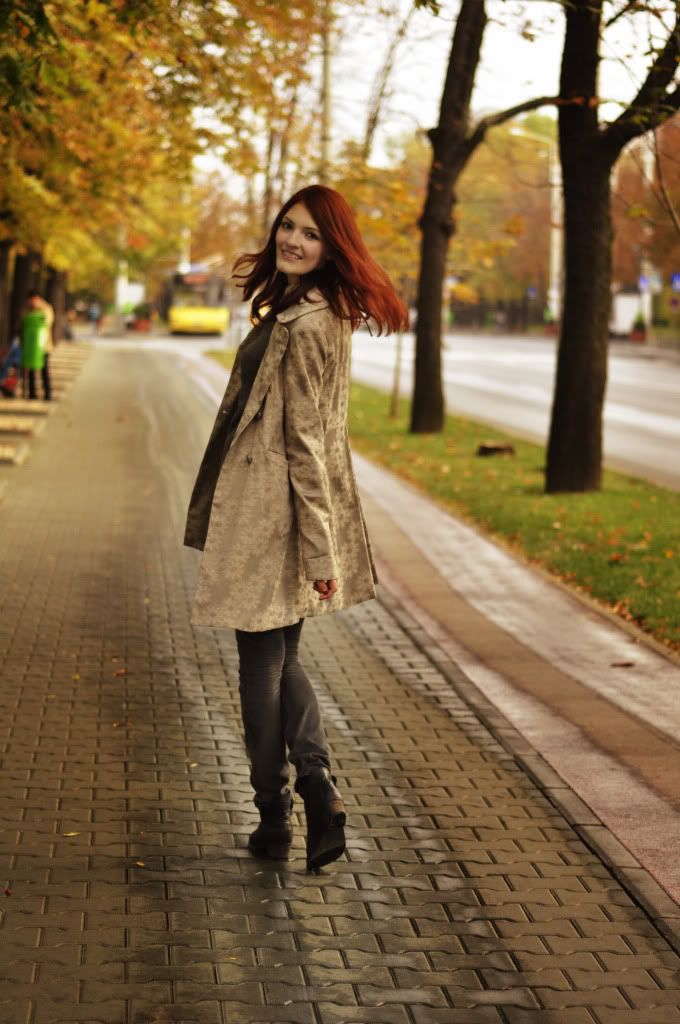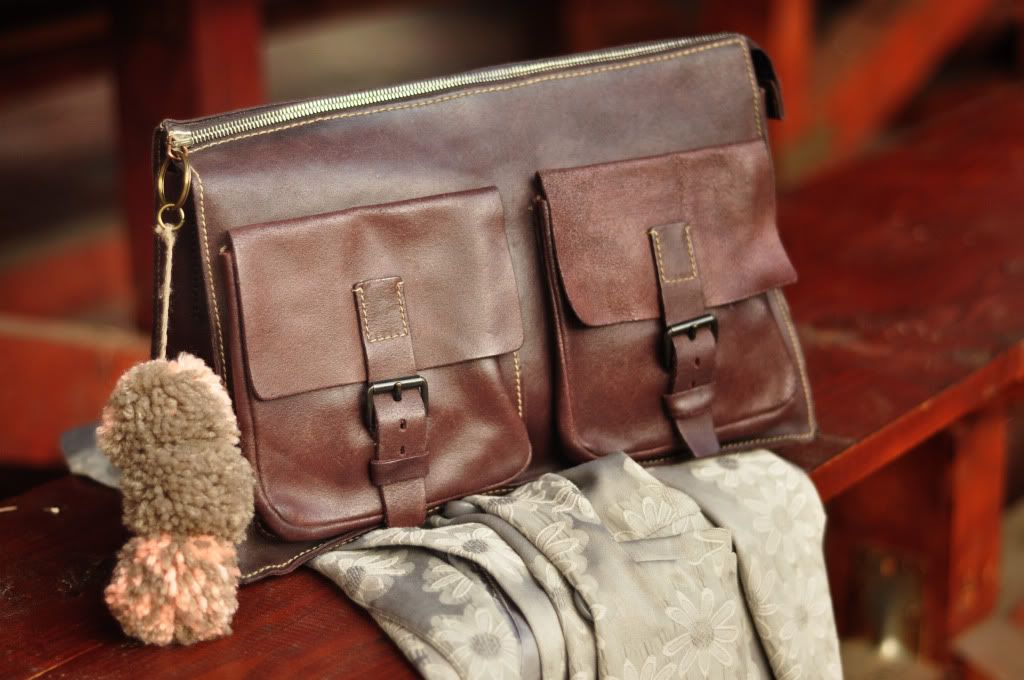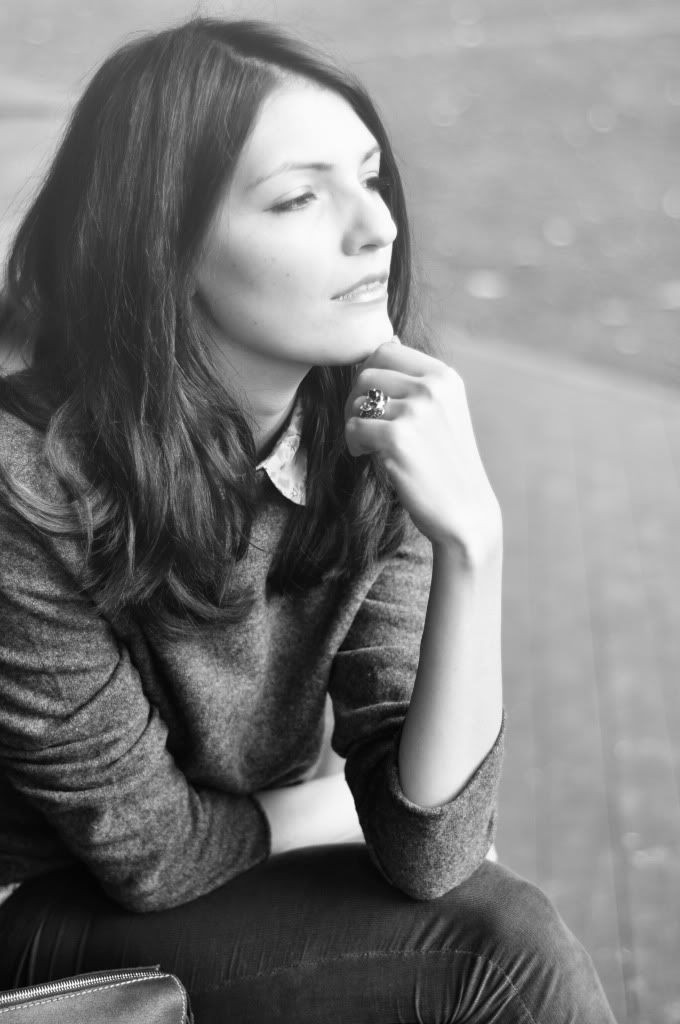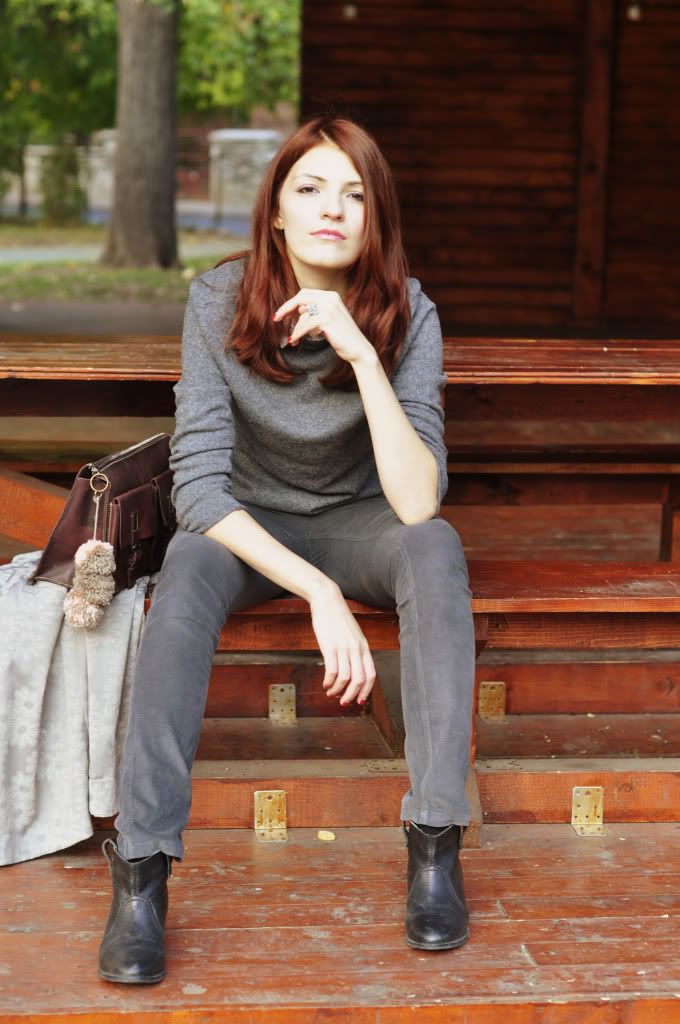 Well, I may have added a few feminine details: flowers, pom-poms, a butterfly ring, red nail polish..but I couldn't help myself , that's just me :P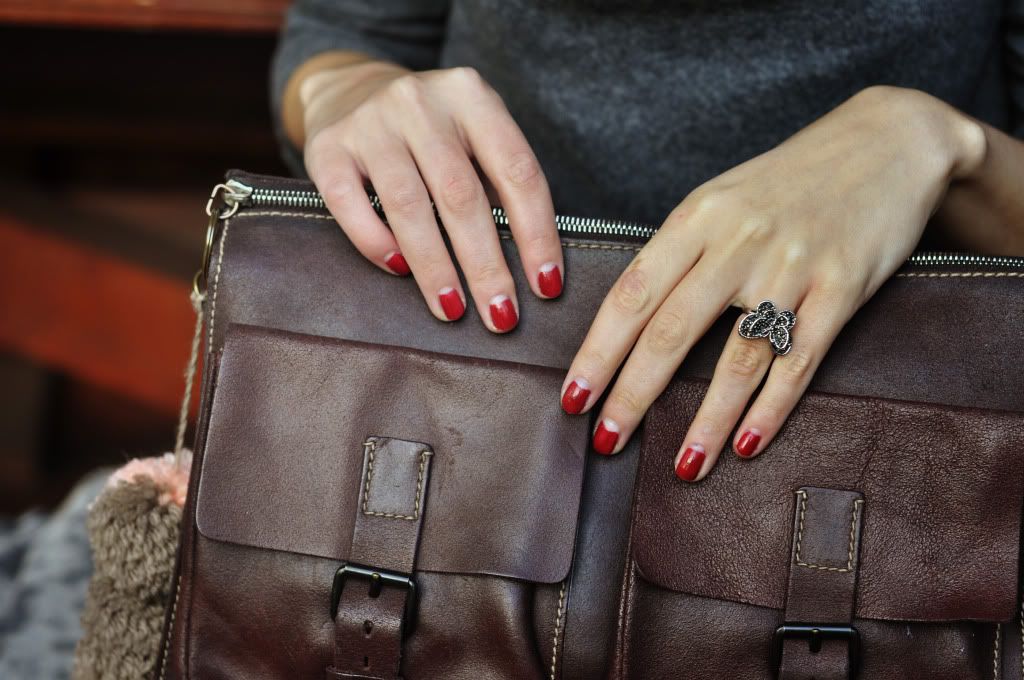 I'm really looking forward to your opinions and comments :)
♥S.
I'm wearing: a thrifted sweater, New Look shirt, Next boots, Miu Miu bag with diy pom-poms, coat from a London boutique, Selected Femme cord pants, random ring